Anne Moderates Panel Discussion at WHYY After Screening of Documentary "The List"
PHILADELPHIA (November 11, 2016) – On November 11 at WHYY, Anne moderated a panel discussion after a screening of "The List" — a documentary highlighting Philadelphia D.A. Lynne Abraham's historic investigation into the cover-up of child sex abuse by the Archdiocese of Philadelphia. Many of the panelists were interviewed for the film.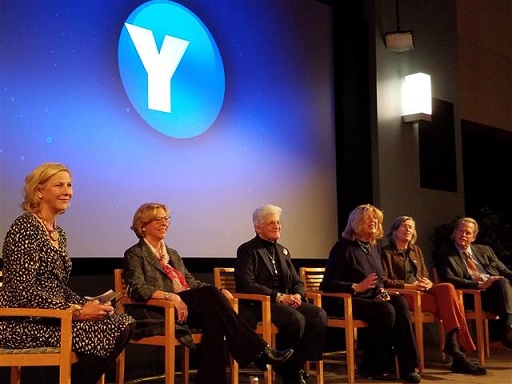 Pictured left to right: Anne Buchanan; Marci Hamilton, founder of CHILD USA and constitutional law expert; Lynne Abraham, former Philadelphia district attorney; filmmaker Anne MacGregor; Mariana Sorensen, former ADA under Lynne Abraham; and John Salveson, founder of Foundation to Abolish Child Sex Abuse and Philadelphia businessman.
###