You may want to think twice before sending that email to your crisis client. Recently, the Pennsylvania Superior Court ruled that a company's correspondence with its public relations firm with regard to legal advice is not protected under attorney-client privilege, which may leave your agency open to legal problems of its own.
In BouSamra v. Excela Health, the court ruled that emails regarding the development of a public statement, and the decision to cite names, between communications firm Jarrard Phillips Cate & Hancock and Excela Health were not protected in regards to suits filed by two doctors who had been accused of performing unnecessary procedures.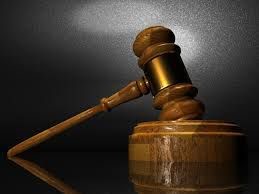 The courts may use two different types of legal tests to determine if communications with a media firm are protected. The first is the necessity test. Courts will evaluate the case and determine whether or not correspondence with a public relations firm is necessary to provide legal advice or an adequate defense. The second test is the functional equivalence test. This guideline helps the court decide whether the public relations firm is fulfilling a role that an internal employee might otherwise perform. If the court finds that the firm performed the function of a necessary employee, then the communications may be privileged.
So how can PR firms protect themselves? Because laws differ from state to state, there is no single strategy that will guarantee safety. However, there are a few steps that media relations consultants can take to decrease their chances of becoming involved in a lawsuit.
1. CC your client's attorneys on all emails. By involving your client's attorney in all communication, you can ensure that client-attorney privilege is activated simply by involving both parties. If your client sends you an email of sensitive nature but does not include the attorney, add the attorney to the email chain. It is better to be safe than sorry.
2. Enter the client relationship through the law firm instead of the client. If a law firm directly engages PR representation for the case instead of the client initiating the relationship, it may be more likely that the court will consider communications with a PR firm a necessary component to legal advice and defense. This is a good example of the necessity test.
3. Hire personal representation, and include them on all correspondence. If all else fails and you find yourself in an uncomfortable situation pertaining to a client's legal issues, you will have a first line of defense and someone who can help guide you through the legal maze.
None of these options are full-proof, but today's PR firms need to be proactive about their legal protections and rights. Since there is no pre-existing legislation in place that dictates proper legal proceedings when it comes to electronic correspondence between PR firms and their clients, if firms do not advocate for themselves, then who will protect them in the court of law when clients face an ethical dilemma?