What does a stay-at-home mom of 23 years do when her youngest children (twins) go to college? She gets a job!
Why? Partly, to help pay for the college expenses, but mostly, to keep busy and apply my skills  to something other than raising kids. How difficult was this transition? With shaking knees, I jumped into job hunting and to my surprise, discovered that the network I had built while raising my children and the volunteer activities I was involved in were relevant and valued. Now, I'm working in a dream job at a great company, Buchanan Public Relations.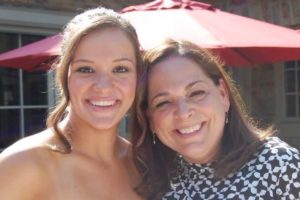 I'm happy to report there are a few universal life skills that advances in technology, millennial attitudes and a "business casual" mindset have not rendered obsolete. These include the importance of being committed to the task at hand, the continued relevance of interpersonal skills and the application of common sense.
When you commit to something, give it your all and if you say you will do something, make sure you meet your commitments. Period. Non-negotiable. Being hardworking and reliable are just good goals to live by. You'll earn the respect of others around you and feel great about yourself in the process.
Interpersonal skills and connectedness are still paramount to success. People like to feel connected to one another, whether in a family or work situation. To foster that sense of community you must have good interpersonal and communication skills. Many of our employees here at Buchanan are young and they bring a vibe of electricity to the office. I love coming to work and hearing about what is going on in their lives—weekend activities, pets, children, concerts, travel, and restaurants are all interesting topics to those of us who are more settled into our daily lives. I also love the creative energy that working in the public relations field provides.
There is no substitute for "common sense." Say you're sorry when you hurt someone; learn from your mistakes; laugh; don't take yourself too seriously; be kind; smile more; talk less; and the one I am still working on—LISTEN. If you know our president, Anne Buchanan, she possesses the most endearing quality in a person—she is the best listener imaginable. When you are engaged in a conversation with Anne, she makes you think you are fascinating. I suspect some of this quality comes from Anne's natural sense of curiosity and desire to learn;  the other part of her listening skill comes from a deep empathy for people.
For other women considering a transition into the workforce after a long hiatus for whatever reason, I say jump in! You can do it and have many more marketable skills than you realize. Trust me, if I can do it, so can you!