Buchanan PR's Anne Buchanan Rejoins Executive Committee of Public Relations Global Network To Lead New CSR Task Force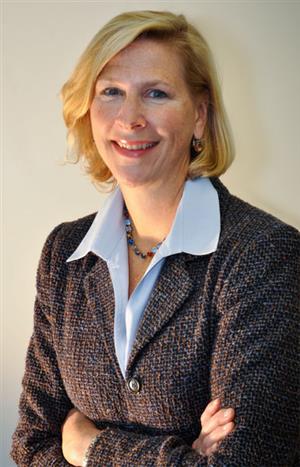 PHILADELPHIA (June 5, 2013) – Buchanan Public Relations, a full-service media relations, social media and crisis communications agency, today announced that its President, Anne A. Buchanan, APR, has rejoined the Executive Committee of the Public Relations Global Network (PRGN), a consortium of nearly 50 independent public relations firms.  Buchanan, a founding member of PRGN, will lead the Network's new seven-person Corporate Social Responsibility (CSR) Task Force.
The goal of the PRGN CSR Task Force is to guide and implement PRGN's corporate social responsibility activities around the world.  "We routinely use our minds to help advance our clients' businesses," said Buchanan. "But we are also part of a larger, global community. Like many of our clients, we are looking to build meaningful relationships that are less transactional and more transformational.
"We are already a Network with a global footprint. Now, we strive to become one with a global fingerprint, as well, seeking opportunities to use our heads, hands and hearts to make a difference in communities around the globe."
Buchanan, who was appointed by her peers last month to head the new CSR Task Force, has held previous leadership roles within PRGN.  In addition to running a founding PRGN firm, she also served as the Network's President.
"Corporate social responsibility has become increasingly important as the world becomes smaller and more interconnected," said David Landis, newly elected President of PRGN and head of Landis Communications Inc. in San Francisco, Calif.  "We want to make a difference in the many markets and countries in which we operate. We look forward to seeing what our new Task Force recommends."
PRGN's newly minted CSR Task Force literally will be a global effort, with members from around the world:
• Esther Buchsbaum of energi PR in Toronto, Canada
• Evelyn John Holtzhausen of HWB Communications in Cape Town, South Africa
• Karl G. Rickhamre of Coast Communications in Stockholm, Sweden
• Patricia Perez of VPE Public Relations in Los Angeles, Calif.
• Ramonna Robinson of GroundFloor Media in Denver, Colo.
• Adam Friedman of Adam Friedman & Associates in New York, N.Y.
The creation of this new committee does not mark the organization's first community outreach effort.  To celebrate its 20th anniversary last year in Cape Town, South Africa, PRGN members donated nearly $10,000 and a day of construction to underwrite and build a house for an impoverished family.
About Buchanan Public Relations, LLC
Buchanan Public Relations is a full-service public relations, social media and crisis communications firm.  Its clients include large corporations as well as leading non-profits.  The firm was a founding member in 1992 of the Public Relations Global Network, a consortium of nearly 50 independently owned public relations firms around the world.  For more information, visit www.buchananpr.com.
About PRGN
Clients across six continents depend on the combined resources of the Public Relations Global Network (PRGN) to deliver targeted public relations campaigns in markets around the world. With revenues of more than ($110) million (U.S.D.), PRGN is among the world's top four international public relations networks. PRGN harnesses the resources of 47 independent public relations firms and more than 800 communications professionals to connect international companies and organizations with individual and culturally diverse markets globally. Visit PRGN online at www.prgn.com.